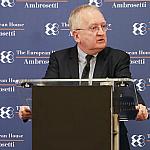 SVP Sales and Marketing Worldwide, PSA Groupe
Stephen Norman

"Thank you so much fot the opportunity to share PSA Groupe's point-of-view on the future of Marketing and Digitalisation.
It was an honour to engage with such prestigious audience of business leaders.
The event was an excellent forum" for learning and discussion and I therefore highly recommend The European House - Ambrosetti to other potential speakers.
Your Sincerely"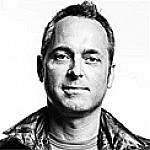 Chief Storyteller Microsoft
Steve Clayton

"Thank you for the recent opportunity to share Microsoft's journey and learning's around corporate storytelling. It was a honour to be invited to talk to such an esteemed group and I made many great connections. I also wanted to express my gratitude for the outstanding production of the event – both on site, following and in particular the detailed preparation ahead of time. It was of the highest standard".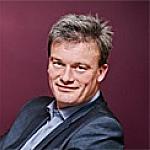 Vice President, EMEA Marketing – SAS Institute
Patrick Xhonneux

"Ambrosetti provided a senior and highly engaged audience which resulted in a lively and interesting Q&A session at the end of my presentation. As international speaker I also much appreciated the level of the other keynotes. Clearly, Ambrosetti's expertise to bring the right people to the conference and the right people on stage delivered the perfect cocktail for both an enjoyable and very valuable experience"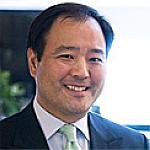 Senior Vice President Marketing & Communication IBM
Jon Iwata

"It was a honour to engage with such a prestigious audience of business leaders in person and via webinar. The event was an excellent forum for learning and discussion".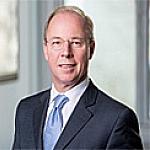 Head of Economic Research, Allianz SE
Michael Heise

"I deeply appreciated the opportunity to share my ideas and to discuss these topics in such a prominent circle of experts and fellow professionals. It was a great experience for me. Moreover, the excellent organization as well as the skillful moderation made this event truly special. Thank you once again for this outstanding webinar which I can highly recommend. I would welcome the opportunity to speak at The European House – Ambrosetti again as it was a pleasure to work with you."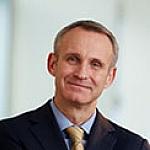 Chief Executive Officer ManpowerGroup
Jonas Prising

"Sharing such a prestigious platform that the European House – Ambrosetti offers supported our ability to share thought leadership with a vast network of top executives, in person online and using the link after the event. It was a valuable opportunity in Italy and across the 80 countries in which ManpowerGroup operates. We received excellent feedback from our clients and enjoyed some strong media attention and valued exposure. Thank you again for the opportunity – it was a well managed and enjoyable experience".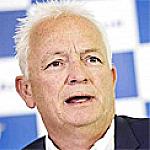 Chief People Officer, Ryanair
Eddie Wilson
"Many thanks for inviting me to speak at the Global Leadership Summit on June 15th. It was great to share the platform with so many enthusiastic and diverse speakers, from industry, academia and the military.
The quality of delegates and the wide divergence of industries ensured lively debate. A very worthwhile experience."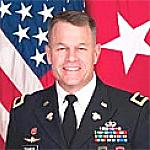 Dean of the Academic Board, US Army
Timothy E.Trainor

"As the top ranked Italian Private Think Thank, the European House – Ambrosetti provided my organization and I exposure to a vast network of top and senior managers of medium and large corporations who heard the presentation either in person or via a webinar format. As the Dean of the United States Military Academy at West Point in the United States, I was very pleased that the European House – Ambrosetti took special measures to invite members of the Italian military and local governmental leaders to the webinar and sponsored a special forum for us to exchange ideas on running military academies. The European House – Ambrosetti also took the extra special step of encouraging the Italian military to publish an article about West Point and our leader development programs in their Army magazine."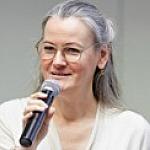 Senior Vice President BASF-Gruppe
Elisabeth Schick

"I was extremely impressed by the excellent organization of all aspects of the event and by the high caliber of the audience. The summit offered me a great opportunity to network with fellow professionals.
Warm regards"

Chief Diversity and Inclusion Officer The Coca-Cola Company
Lori George Billingsley

"It was a pleasure having conversations with your members and hearing their perspectives and thoughts. I would highly recommend this event to my peers and other invited speakers.
Sincerely"