giovedì, 16 dicembre 2021 (09:00 - 10:15)
AMBROSETTI LIVE
VIA WEB
Next normal e nuovi modi di lavorare: le chiavi per attrarre e trattenere i talenti
Il "well-being", la cura per la persona e la conciliazione vita-lavoro sono sempre più centrali nelle strategie aziendali.
La pandemia ha infatti accelerato la tendenza che chiede, sempre più, un ambiente di lavoro in linea con i tempi, che sappia rispondere alle nuove esigenze delle persone, e con un approccio che punti alla flessibilità di spazi e orari, conciliandola con il raggiungimento degli obiettivi ed il mantenimento delle relazioni interpersonali.

Il lavoro da remoto, esploso con l'emergenza, ha portato risultati incerti in termini di produttività e soddisfazione dei dipendenti, accendendo anche la discussione su quale sarà il modo di lavorare di domani. Molte organizzazioni puntano su modalità "ibride" come eredità dei lockdown, ma con assestamenti che richiedono tempo e grande fatica.
Quale che sia la strategia, è altrettanto importante decidere come comunicare il back to office, per ingaggiare i propri dipendenti e , soprattutto, per attrarre e trattenere i talenti, sensibili ai nuovi modelli lavorativi.

Attraverso le testimonianze dei protagonisti, i partecipanti avranno l'opportunità di confrontarsi sulle dinamiche attuali e future, con la consapevolezza del nuovo ruolo (anche sociale) che le imprese sono chiamate ad esprimere nel nuovo contesto.
Speakers
Giovanna Gallì
Partner e Director Global Board, Spencer Stuart
Guido Stratta
Direttore People and Organization, Gruppo Enel
Programma
16 dicembre 2021
09:00 - 09:50
La gestione del next normal: scelte strategiche e sfide future
Guido Stratta
Nuovi bisogni ed esigenze di flessibilità delle key people
Giovanna Gallì
09:50 - 10:15
Dibattito
Documenti dell᾿incontro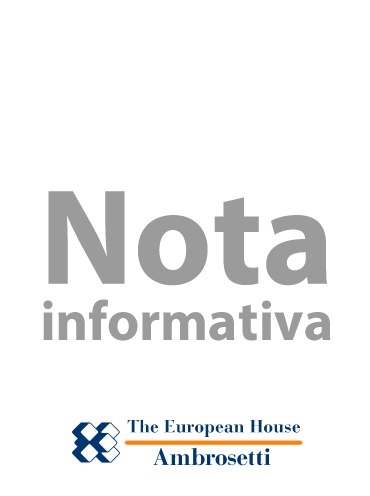 AMBROSETTI LIVE
VIA WEB
Next normal e nuovi modi di lavorare: le chiavi per attrarre e trattenere i talenti
Nota informativa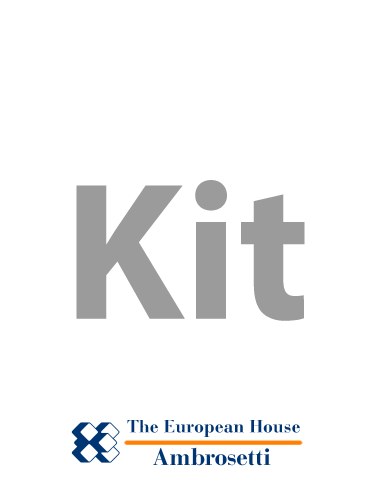 AMBROSETTI LIVE
VIA WEB
Next normal e nuovi modi di lavorare: le chiavi per attrarre e trattenere i talenti
Kit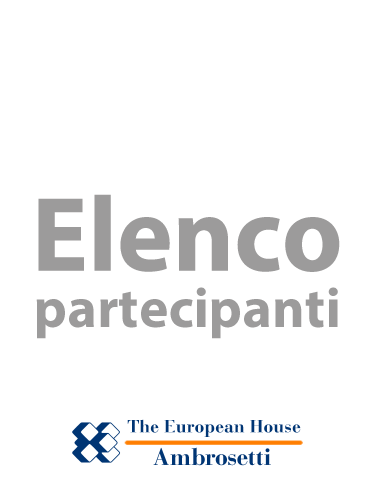 The European House Ambrosetti
Documenti
Making progress on DE&I. What leaders can learn from their digital transformation journey
Future of Leadership
Spencer Stuart
Looking ahead: HR leaders focus on virtual working, diversity and culture in 2021
Spencer Stuart
Rientro in ufficio: Italia flessibile sul lavoro ibrido. Ma i dipendenti non sono ancora soddisfatti
Edoardo Prallini
Forbes
The next great disruption is hybrid work—Are we ready?
Microsoft
Il welfare aziendale genera impatto sociale - Sintesi Rapporto 2021
Welfare Index PMI
RI-eVOLUZIONE: Il potere della leadership gentile
Guido Stratta, Bianca Straniero Sergio
Franco Angeli
The state of hybrid work: new insights from our global survey
Prasad Setty
Forbes
How to optimize for hybrid work models and build high-performing teams
Lital Marom
Forbes
Which hybrid work model is best for your business?
Pamela Sharkey Scott, Mark Gantly, Esther Tippmann
Harvard Business Review
Figure out the right hybrid work strategy for your company
Mark Mortensen
Harvard Business Review
The ultimate guide to remote work
Wade Foster
Zapier
Blending the physical and virtual: a hybrid model for the future of work
Monika Grzegorczyk, Mario Mariniello, Laura Nurski, Tom Schraepen
Bruegel
Work-life balance is a cycle, not an achievement
Ioana Lupu, Mayra Ruiz-Castro
Harvard Business Review
What new managers can do to support employee mental health
Henry Albrecht
Harvard Business Review
How to cope with that "always-on" feeling
Charn McAllister, DJ Steffensen, Pamela L. Perrewé, Darren Brooks, Gang Wang
Harvard Business Review
Il futuro del lavoro: in un mondo ibrido anche gli uffici non saranno più gli stessi
CWI.it
Il lavoro ibrido non è una moda passeggera: non si tornerà indietro
Francesco Destri
CWI.it