Giovedì, 4 novembre 2021 (09:05 - 18:00)
GLOBAL SUMMIT
VIA WEB
Reframing HR, reenergizing teams, reengineering organizations
La pandemia è stata una scorciatoia per il futuro del lavoro. Ne ha accelerato le tendenze globali in atto da anni ed ha insegnato a molti team aziendali e alle direzioni HR di cosa possono essere capaci. 
Il declino della nozione tradizionale di ufficio e il futuro ibrido del modello di lavoro; le nuove norme e abitudini di comunicazione virtuale; l'attenzione alla sicurezza psicologica e alle iniziative di D&I; la selezione e cura dei talenti; l'impulso continuo al rinnovamento della cultura aziendale. Queste sono alcune delle sfide strategiche che le Risorse Umane saranno chiamate ad affrontare.
Dopo la prima reazione a un evento imprevisto, è tempo di fare una decostruzione del pensiero, delle politiche, dei processi, e dei modi di lavorare antiquati, cercando di cogliere proattivamente l'opportunità di rinnovarsi e migliorarsi, per un futuro aziendale più luminoso.
Esperti internazionali di primo piano forniranno previsioni, approfondimenti e idee per creare organizzazioni aziendali a prova di futuro: innovative nel rilanciare la crescita capitalizzando le opportunità e resilienti a fronte di prossimi eventi non pianificati:

INTERAZIONE UOMO-MACCHINA
Una nuova Diversity: Algorithms as Teammates. Scenari dell'interazione uomo-macchina, ruolo dell'HR e della leadership
- umani e non umani dovranno collaborare: sfide di una nuova diversità
- 3 AI per i modelli di business del futuro: Artificial Intelligence, Authentic Intelligence, Augmented Intelligence
- il ruolo dell'HR
- le capacità della leadership del futuro

TALENT LEADERSHIP
(Data Led) Talent Leadership. Prevedere le prestazioni nella pianificazione strategica dei talenti
- lavoro e competenze del futuro
- i talenti giusti per i ruoli chiave: cosa suggerisce la psicologia
- People Analytics e Data Led Talent Strategy
- Diversity & Inclusion nelle Data Led Talent Strategy

SELF-MANAGING ORGANIZATION
Going Horizontal. Il design organizzativo per il futuro del lavoro
- la sfida di abbandonare la gerarchia
- self-managing organization: punti di forza e di debolezza
- empowerment e agilità all'interno di una struttura gerarchica
- creare una cultura di psychological safety e responsabilità

STAKEHOLDERS VALUE
Traiettorie per una cultura d'impresa che cambia e che infonde di se i territori
- nuove attori protagonisti e nuove direttrici del cambiamento culturale
- la funzione HR sempre più copilota dell'AD
- alla ricerca di una leadership mobilitante che diffonda la cultura
- l'azienda come parco di occasioni propizie: i nuovi conflitti identitari come opportunità




EMPLOYEE EXPERIENCE
Motivati, coinvolti, felici: basi (scientifiche) e strategie per l'engagement e l'employee experience
- Diversity & Inclusion: le somiglianze che aumentano la coesione
- l'arte di definire gli obiettivi: 3 step
- Growth Mindset: come incoraggiarla
- quando e per chi è efficace il multitasking?

WELL-BEING
Benessere mentale ed emotivo e resilienza @Work: cosa suggerisce la neurobiologia interpersonale
- stress, umore, morale: come indirizzare gli sforzi quando le persone non chiedono aiuto
- Mindfulness e cultura adattiva
- le strategie di regolazione emotiva
- presenza terapeutica: presentarsi consapevoli e ricettivi, ai propri team

DIVERSITY & INCLUSION
Donne Uniche
I tratti del talento femminile (e come emergono)
- storie sorprendenti di compositrici e musiciste di grande talento
- gli errori del passato e quelli in cui tutt'ora perseveriamo
- geniale, innovativo, sublime: il ruolo del talento femminile


Speakers
Emily Balcetis
Associate Professor of Psychology, New York University
Tomas Chamorro-Premuzic
Global Chief Innovation Officer, ManpowerGroup, Professor of Business Psychology, Columbia University e University College London
David De Cremer
Provost Chair, Professor in Management and Organization, National University of Singapore (NUS) Business School, Founding Director, Centre on AI Technology for Humankind (AiTH)
Marco Grazioli
Presidente, The European House - Ambrosetti
Mike Lee
Assistant Professor of Organizational Behaviour, INSEAD
Daniel J. Siegel
Clinical Professor of Psychiatry, UCLA School of Medicine - University of California
Beatrice Venezi
Direttore d'orchestra, membro della Consulta femminile del Pontificio Consiglio per la Cultura
Programma
04 novembre 2021
09:05 - 10:15
Algoritmi come colleghi
Scenari dell'interazione uomo-macchina, ruolo dell'HR e della Leadership
David De Cremer
Q&A
10:15 - 11:15
Talent Leadership
La sfida di prevedere le prestazioni nella pianificazione strategica dei talenti
Tomas Chamorro-Premuzic
Q&A
11:15 - 11:30
Intervallo
11:30 - 12:30
Going Horizontal
Il design organizzativo per il futuro del lavoro
Mike Lee
Q&A
12:30 - 13:15
Stakeholders Value
Traiettorie per una cultura d'impresa che cambia e che infonde di se i territori
Marco Grazioli
Q&A
13:15 - 14:15
Intervallo
14:15 - 15:15
Motivati, coinvolti, felici
Basi scientifiche e strategie per l'engagement e l'employee experience
Emily Balcetis
Q&A
15:15 - 16:15
Donne Uniche
I tratti del talento femminile (e come emergono)
Beatrice Venezi
Q&A
16:15 - 16:45
Intervallo
16:45 - 18:00
Benessere mentale ed emotivo e resilienza personale @Work
Cosa suggerisce la neurobiologia interpersonale
Daniel J. Siegel
Q&A
Documenti dell᾿incontro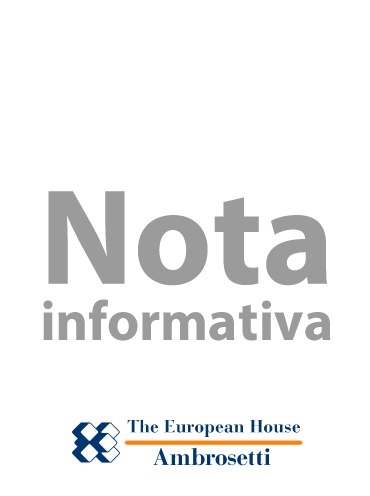 GLOBAL SUMMIT
VIA WEB
Reframing HR, reenergizing teams, reengineering organizations
Nota informativa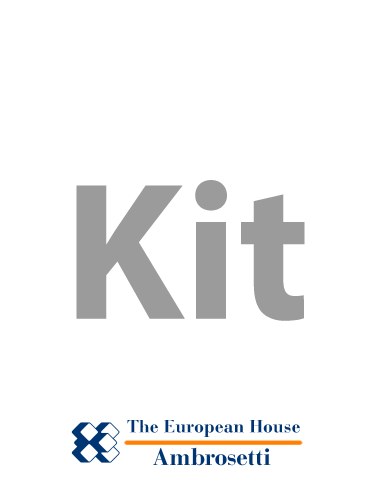 GLOBAL SUMMIT
VIA WEB
Reframing HR, reenergizing teams, reengineering organizations
Kit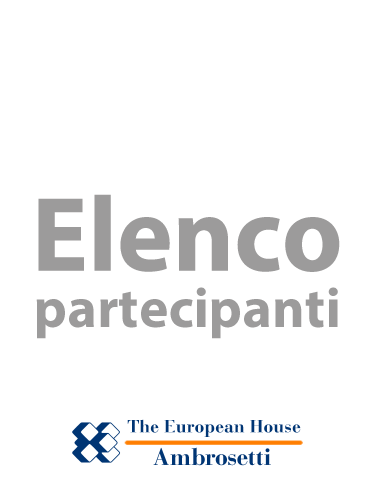 The European House Ambrosetti
Documenti
Artificial Intelligence. Just who is in charge around here?
a cura di The European Business Review
Human-AI Collaboration: building an Intelligence Future Workforce
David De Cremer
Stakeholders Value. Alla ricerca di una cultura mobilitante le energie
Marco Grazioli
Going Horizontal. Organization Design for The Future of Work
Mike Lee
Donne Uniche. I tratti del talento femminile (e come emergono)
Beatrice Venezi
Mental and Emotional Well-being and Resilience at Work. Lessons from Interpersonal Neurobiology
Daniel J. Siegel
Artificial Intelligence Will Change How We Think About Leadership
a cura di Wharton University
Human-Algorithm Collaboration in Managerial Decision Making
a cura di The European Business Review
What Does Building a Fair AI Really Entail?
David De Cremer
AI Should Augment Human Intelligence, Not Replace It
David De Cremer, Garry Kasparov
The ethical AI—paradox: why better technology needs more and not less human responsibility
David De Cremer, Garry Kasparov
Leadership by Algorithm
David De Cremer
Four Things You Probably Didn't Know About High Potential Employees
Tomas Chamorro-Premuzic
How social media data secretly reveals your personality to hiring managers
Tomas Chamorro-Premuzic
Can Surveillance AI Make the Workplace Safe?
Tomas Chamorro-Premuzic
The Future of Recruitment
Tomas Chamorro-Premuzic
The Talent Delusion. Why Data, Not Intuition, Is the Key to Unlocking Human Potential
Tomas Chamorro-Premuzic
Build a Thriving Team by Thinking Like an Architect
Michael Y. Lee
The Essence of Agility and Resilience After Covid
Peter Zemsky, Sameer Hasija
Three Steps to Optimising Your Firm's Hybrid Work Strategy
Mark Mortensen
When Power Makes Others Speechless: The Negative Impact of Leader Power on Team Performance
Leigh Plunkett Tost, Francesca Gino, Richard P. Larrick
Can Your Employees Really Speak Freely?
James R. Detert, Ethan Burris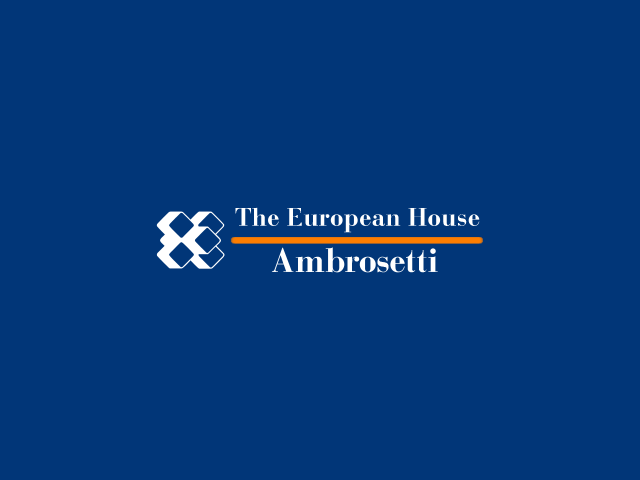 Beyond the Holacracy Hype
Ethan Bernstein, John Bunch, Niko Canner, Michael Lee
In Over Our Heads. The Mental Demands of Modern Life
Robert Kagan
The "Toolbox". Four strategies that challenge us to look differently to better our odds of success
Emily Balcetis
Clearer, Closer, Better: How Successful People See the World
Emily Balcetis
How Companies Can Profit from a "Growth Mindset"
a cura di Harvard Business Review
Il Diversity Management per le diversità LGBT+ e le azioni per rendere gli ambienti di lavoro più inclusivi
a cura di Istat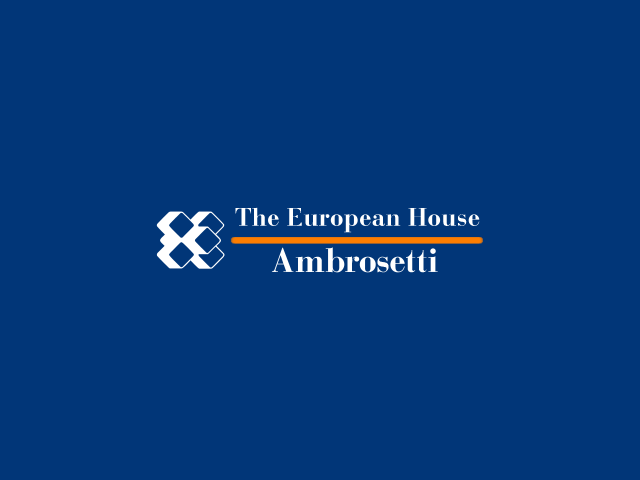 Il nemico numero uno è la retorica
Simona Cuomo
Le sorelle di Mozart. Storie di interpreti dimenticate, compositrici geniali e musiciste ribelli
Beatrice Venezi
Perché tanti uomini incompetenti diventano leader? (e come porvi rimedio)
Tomas Chamorro-Premuzic
COVID Killed the Traditional Workplace. What Should Companies Do Now?
Dina Gerdeman
Without Psychological Safety, Hybrid Work Won't Work
Mark Mortensen
The Developing Mind. How Relationships and the Brain Interact to Shape Who We Are
Daniel J. Siegel